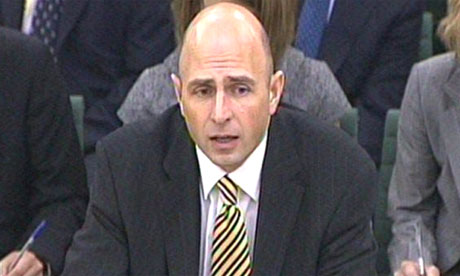 Northern Rock chief executive Adam Applegarth today resigned from the troubled bank.
Many investors in Northern Rock shares are sitting on huge losses as a result of the company's troubles.
This picture shows that despite Applegarth's reputation taking a battering he has still managed to keep up a smart image with this fetching tie and combination.
For anyone wanting to replicate this look, we can recommend
this tie
by Charles Hill in our new
designer range
.